Hi guys,
Long time no speak I know, but I have been so busy and plan to make it up to you with lots of new posts!
To begin with I just want to do a quick rave about a product I was sent to try by
FrontCover Cosmetics
, it is their
Shadowbase
. Retailing at £8 this product is a creamy eyeshadow in a stick applicator.
"What's so great about a cream eyeshadow?" I hear you say, we'll this product is made for so much more!
When wearing this product on its own, it is a creamy formula that glides on to leave a shimmery nude even layer of color which dries quickly and doesn't crease,so it is a great product for a quick application when you're in a rush. Plus, because it is in a lipstick style stick there's no need to get your fingers dirty when applying.
But if you want to use this product to the best of its ability, then apply it as a base/primer for your other eyeshadows or pigments. This product creates a creamy base for any other colors to adhere to for a long lasting, bolder application. To help explain more please check out my photos below: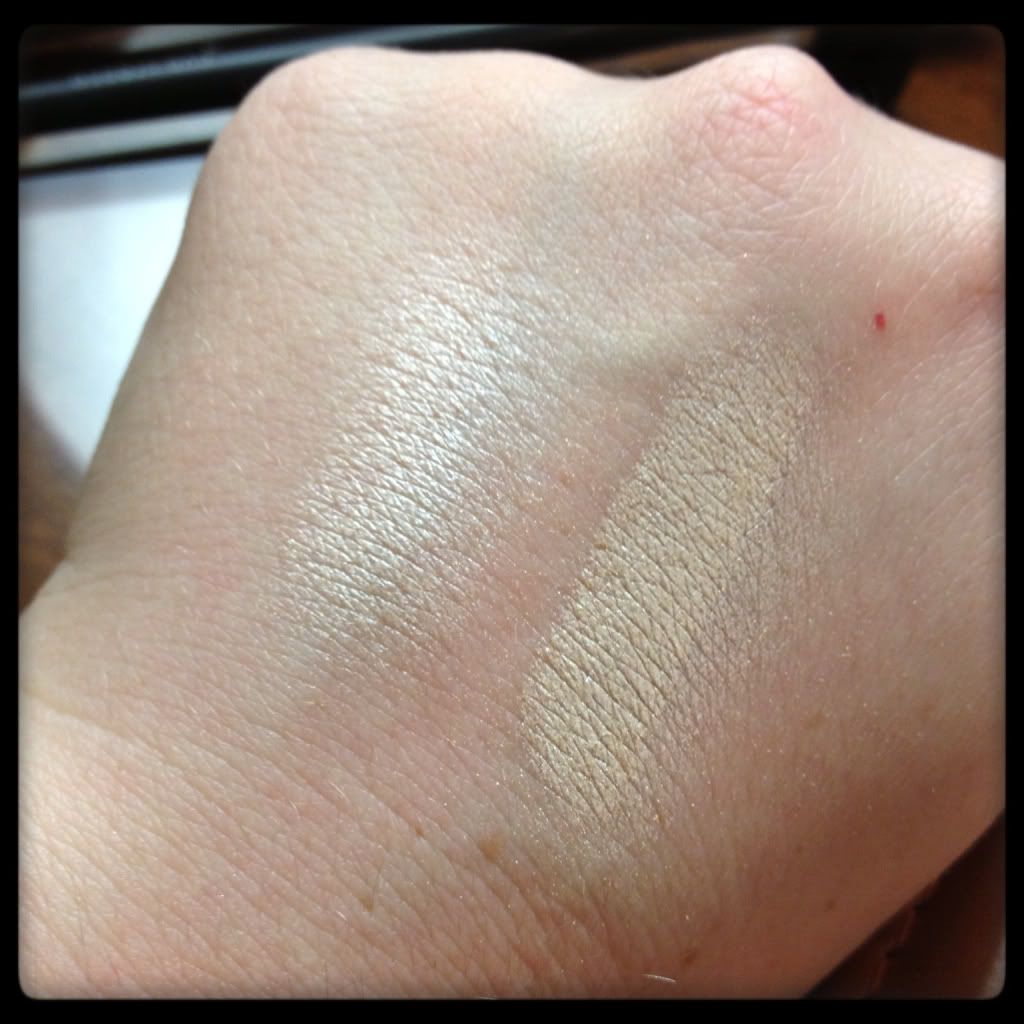 On the left, MAC's Nylon eyeshadow on its own. On the right, MAC's Nylon on top of FrontCover Cosmetics Shadowbase.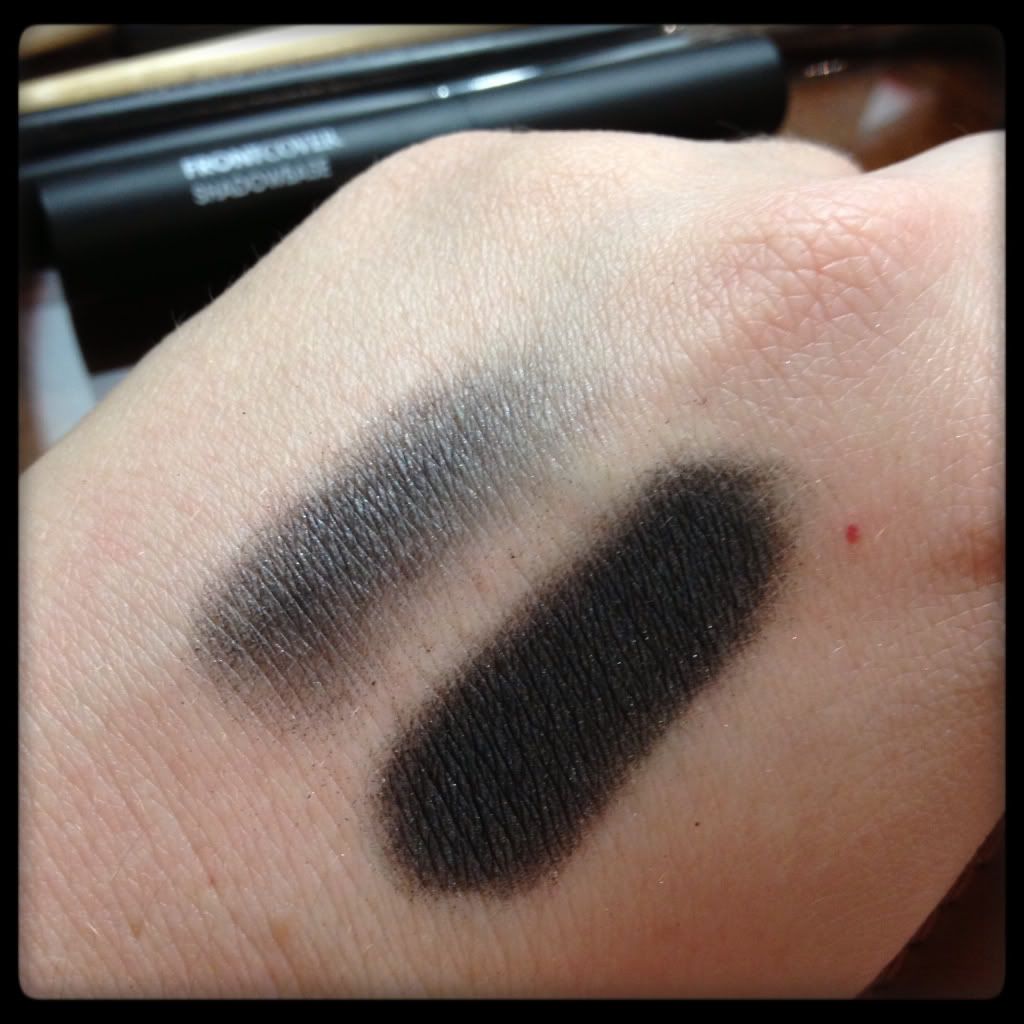 On the left is MAC's Tall, Dark & Handsome, on the right is MAC's Tall, Dark & Handsome on top of FrontCover Cosmetics Shadowbase.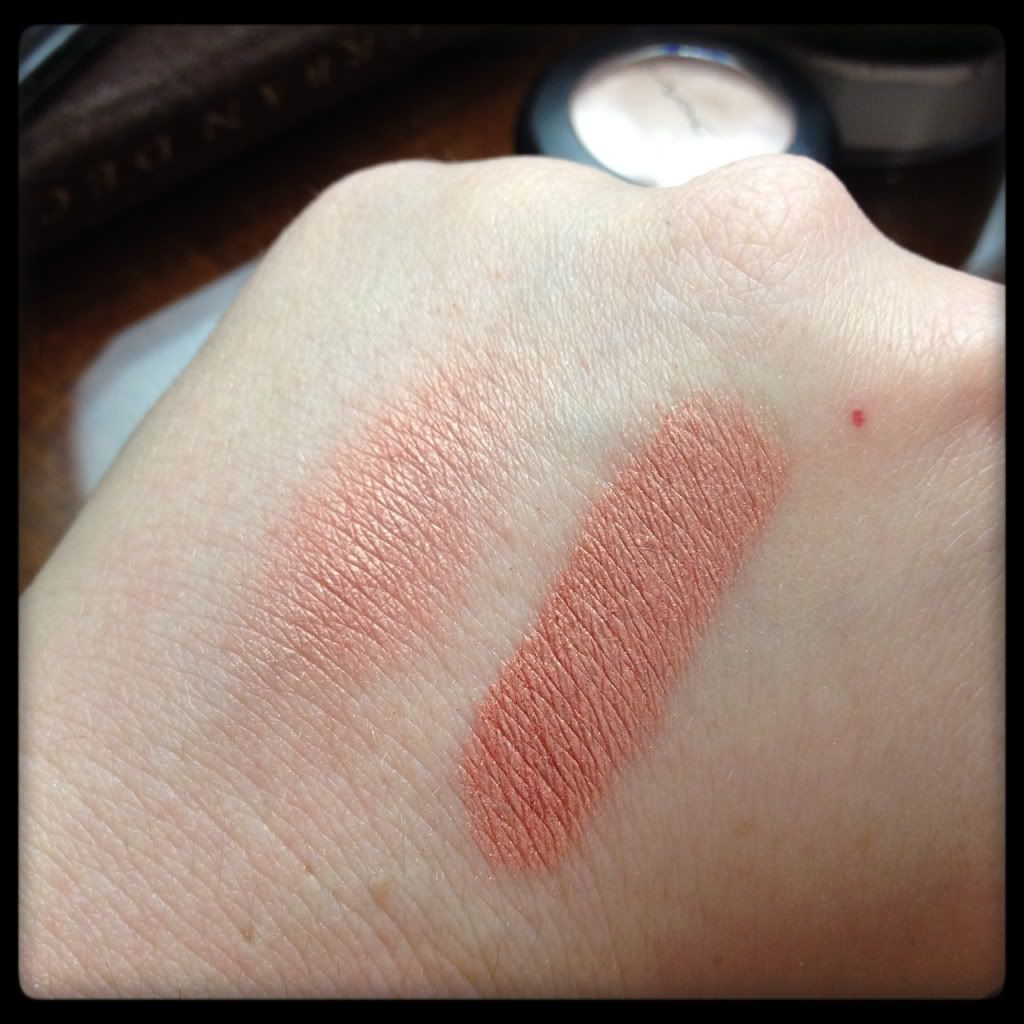 On the left is MAC's Paradisco, on the right is MAC's Paradisco on top of FrontCover Cosmetics Shadowbase.


You can instantly see the difference in colour when using the Shadowbase, it enhances the strength of the pigment creating a new, bolder colour.
Also, what I love is that you can still blend your colours together, even though you have the base for the products to stick to. This product really reminds me of the MAC Paint pot in Bare study, which I usually use as an eye primer and it does the same job.
In addition to its regular day job, you could also use it as a highlighter across the tops of your cheeks, brow bone and even on the cupids bow. Because of the light golden shimmer it gives, it is a handy multi-tasking product.
I would definitely recommend this product and for £8, it is a bargain as it will last for ages and will help your eyeshadows to stay put and not need re-applying.
For more information and products from FrontCover Cosmetics, take a look at their website
here